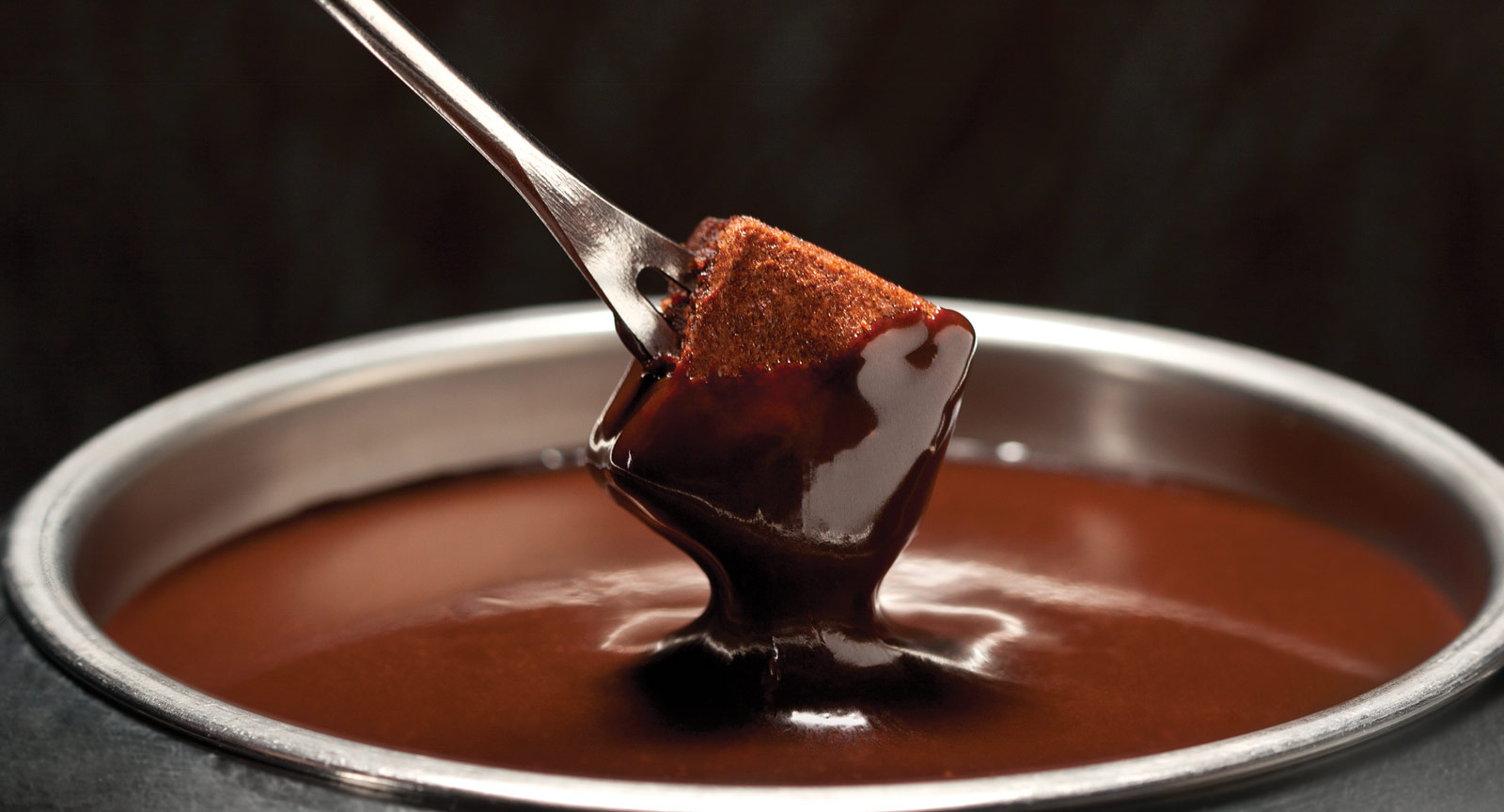 CHOCOLATE RASPBERRY FONDUE
The Melting Pot Copycat Recipe
12 ounces dark chocolate, finely chopped
1/4 cup heavy cream
3 tablespoons raspberry liqueur
Fondue:
Combine the chocolate and cream in the top of a double boiler set over simmering water. Heat until the chocolate is melted, stirring constantly; or combine the chocolate and cream in a microwave safe bowl and microwave until melted, stirring every 30 to 45 seconds. Be careful not to let the chocolate burn. Pour into a warm fondue pot. Drizzle with the liqueur. Keep fondue warm over low heat.
Dipping accompaniments:
Rice Crispy treats, pound cake, brownie bites, strawberries, raspberries, bananas, cheesecake, marshmallows.
The Melting Pot's Chef Jason Miller teaches
step-by-step techniques on how to make a
fruity, fresh and rich Dark Chocolate Raspberry Fondue.