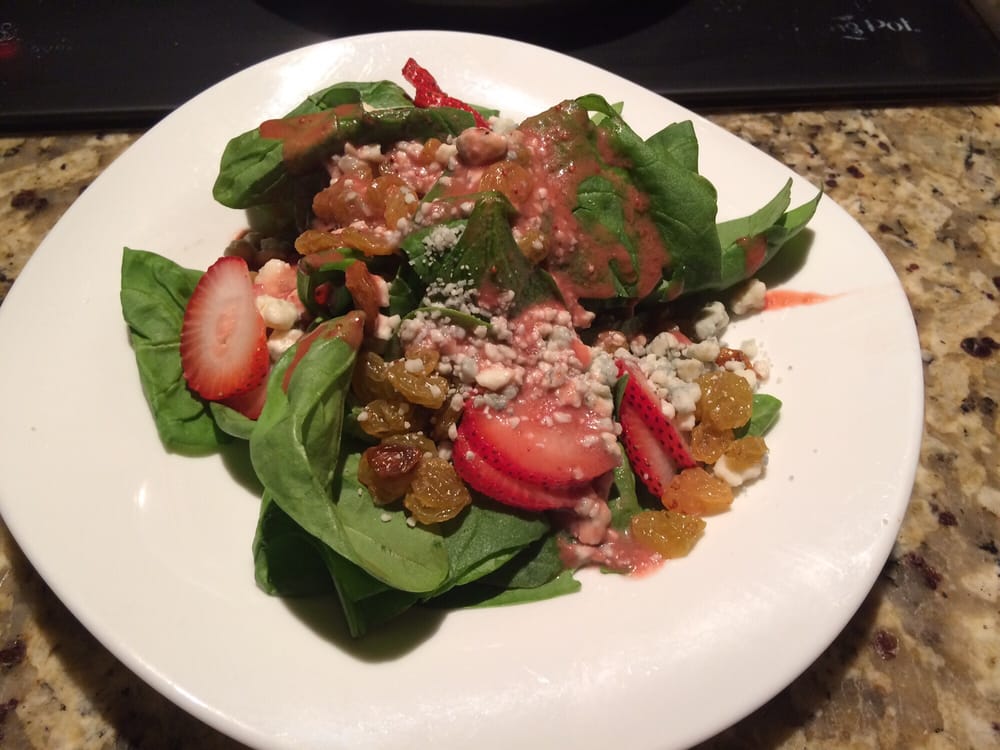 STRAWBERRY SPINACH SALAD
This salad at The Melting Pot has fresh spinach, raisins,
honey roasted almonds, strawberries,
Gorgonzola cheese crumbles topped with a strawberry vinaigrette.
Strawberry Vinaigrette:
1 cup strawberry jam
1/4 cup cold water
1 tablespoon apple cider vinegar
kosher salt to taste
freshly ground pepper to taste
1/4 cup canola oil
Combine the jam, water, vinegar, walnut oil, salt and pepper in a bowl and mix well. Add the canola oil slowly, whisking constantly until blended. Store the vinaigrette in a jar with a tight-fitting lid in the refrigerator for up to 3 weeks.
Honey Roasted Almonds:
2 cups raw almonds
3 tablespoons raw honey
1 teaspoon sea salt
Preheat oven to 350. Place the almonds in a bowl. Warm the honey just so it liquefies and pour it over the almonds. Mix well so that all the almonds are covered well.
Spread the almond and honey mixture onto a parchment lined baking pan. Sprinkle sea salt over the top. Bake for around 15 to 25 minutes shaking the almonds every few minutes to prevent burning one side.